Apparently there are some people who really do their Christmas shopping before December. Personally, I've never understood that concept! Going out in December in the cold, moving in the crowds, and seeing the decorations is all a part of the Christmas experience for me! But I have to admit now that most of my family lives in far flung places I do most of my shopping online and have it shipped directly to them.
As you probably have noticed by now, I have a few advertisers on this here website. If it wasn't for these lovely little ads I wouldn't get to travel to crazy places or keep my dog entertained with squeaky toys. Oh, who are we kidding? I make just enough off of ads to treat myself out to a burger and fries once a month. Except I've sworn off eating out for the rest of the year. Instead my cheeseburger fund has been rerouted and will be donated to the Riverkids Foundation. And now you can add to that fund by buying these awesome items that Barnes and Noble tells me are going to be big Christmas sellers!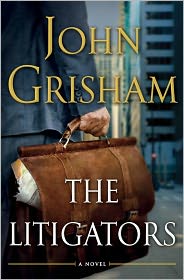 I love John Grisham books and I can't wait to get to this one!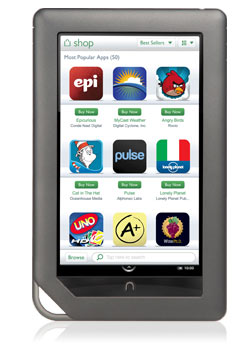 Did you know the Nook Color has a fun feature called "Lend Me" where you can "borrow" books from friends who also have Nooks? So if you are thinking you wouldn't want a Nook because you wouldn't have anything to read on it, you are wrong! We can be friends on there (I have one and I LOVE it!!) and you can borrow all my books (and I have about 50!).
And for all you people who think that e-readers don't feel like real books (trust me, you get over that in about 30 seconds of actually holding one in your hands) did you know you can get
fun book covers for your Nook
? (I have the
Paterson quote cover
and I love it.)
In my humble opinion, Barnes and Noble is one stop shopping for Christmas. There is something for everyone there! (And I'm not getting paid to say that. I really believe it. Just ask my family.) Your kid isn't a book reader but loves Angry Birds? No problem! (Did you know you can play Angry Birds on your Nook? True story. Also, its way better on a Nook than on a phone because it is so much bigger!)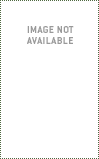 (hmm. the picture of the
Angry Birds 16 Inch Plush
is currently not showing. hopefully it will magically appear soon!)
I have to admit, I think this series looks totally cute. I may have to read it just to find out.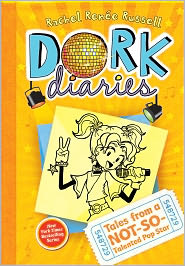 And let's not forget the best gift of them all- the gift card! The gift that says, "You are impossible to shop for, so go buy it yourself!"
Another fun and interesting fact- if you are concerned that someone may have a Nook, and therefore you wouldn't want to give them a book, you can always give them a gift card. Nook users can apply the gift cards to their accounts to buy eBooks.
Free Shipping on orders of $25 or more at BarnesandNoble.com!